Welcome
---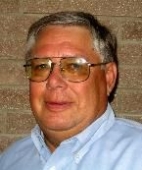 Home Search:
To search the Rockport MLS click on the Home Search tab above.  A form will appear asking for contact information. Blow by that form by clicking outside its area.  The form will disappear  that will allow you to select the type of housing, some criteria such as # bdrms, # baths, price range, etc.
Buyers:
For helpful hints on buying real estate in the area go to Our Services above then on the sub menu click on the Buyer tab
Sellers:
For Helpful hints on selling your property go to Our Services  above and then on the sub menu click on the Seller tab
Our Listings:
To see some of our listings click on the Listings tab above
Aransas County Home Sales:
To see what is happening in home sales in Rockport and all of Aransas County go to the Our Community tab above and click on the Aransas County Sales tab in the sub menu.   This information is updated on a regular basis.
Contact us so we can keep you updated on the latest real estate activities in our community and answer any questions you may have.
Thanks and we look forward to assisting in all of your real estate needs!
Gary Ytreeide, Associate Broker, e-PRO, GRI
gary@theyteam.com
361-463-9641